Diamond's Music –
Lush, and Romantic
by Charles Slater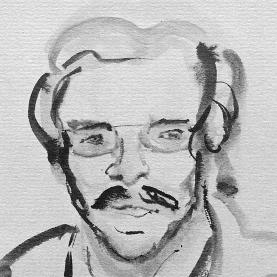 The Music of Stuart. Diamond, Carnegie Recital Hall —Charles Slater
June 6, 1977
The music of young composer Stuart Diamond was heard in a recent and well-received concert at Carnegie Recital Hall. The major work of the program was the world premiere of Succubus, a concerto for flute and tape, with the solo part well played by flutist Andrew Bolotowsky, who was also soloist in three other of the compositions performed.
Diamond's works are lush and romantic, with extensive use of electronic sounds. In Succubus, the taped music suggested a sensuous Ravel orchestration, a tone-poem .with a solo flute representing a dreamer and the sound of an electronically distorted female voice depicting his erotic dream.
Similar in construction was Diana e Acteon, again for flute and tape, but here the music' acted as background for a mime of the Greek legend. And in Darling Poor Darling, it was electronic sound alone that accompanied a solo dancer.
In sharp contrast to this basically cheerful music was Diamond's Baroque Fantasy for violin solo, a wildly introspective work loosely structured around baroque figurations, with Max Pollikoff as virtuoso soloist.
Also on the program were a set of short songs for alto flute and guitar, and Jazz Trio, a witty and attractive work for flute, bassoon, and piano. Other performers were Jane Adler, mime, Hedy Weiss, dancer, Joe Karpenia, guitar, Michael McFrederick, piano, and Diamond on bassoon.
© Copyright Diamond Music