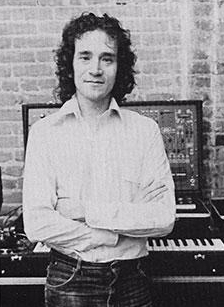 Criterion Concerts
at The Guggenheim
by Harlan Jacobson
Criterion Concert (GUGGENHEIM MUSEUM, N.Y., N.Y.) The Criterion Concert series is three Sunday afternoon performances at the Guggenheim Museum Auditorium designed to show-case the latest musical influences in classical, jazz and rock idioms. The first of the series featuring the works of Dave Brubeck, John Davison and Stuart Diamond, among others, was an overflow sell-out of 350 in a 300-seat auditorium, with some turned away.

Diamond's "Lyric Images," which capped the concert, was the touchstone of the afternoon for many, though there were some walkouts presumably over the sound level. That's too bad, because the piece is a wonderful trip into the asteroids, where images of 13-legged creatures with the heads of snapping bulldogs are encountered before a splendid return home.

In some respects "Lyric Images," performed by Diamond on a lyricon, a metal tube wired into Arp synthesizers; David Beck and Michael McFrederick on Crumar keyboards and Michael Loren on percussions, is a film score awaiting a worthy film. But it should not be missed that Diamond has created a fully symphonic piece of intense dignity and feeling outside the symphony orchestra. That has been a stumbling block for many young composers, one which Diamond has obviously circumvented.
© Copyright Diamond Music