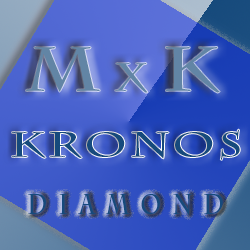 M x K
The work was commissioned by the KRONOS String Quartet.
There is a story here. Let's see how much I can remember accurately. It was the late 1970's. One evening in my loft-like apartment on W.85th Street the phone rang. It was a David Harrington from San Francisco. He told me about the string quartet he had formed and how they were performing throughout the West Coast - then called the Kronos String Quartet. He went on to say that they were looking for their first East Coast composer to write a new work for them. He had been told that I was one of the best composers in New York. While flattered, I couldn't imagine who could have made that recommendation – considering the prestige of so many East Coast composers they could have approached. But back then, I guess I was known as alternative and certainly accessible. I suspect it may have been some of the folks at one of the classical music radio stations, where I had been a frequent guest.
At that point Kronos was still a far more traditional quartet. They played contemporary music for sure, but much of it was still from the traditional modernistic school - thorny and challenging to many concert goers. My piece was one of their first forays into straight forward diatonic modern string writing - unabashedly simple, joyous and ebullient. The first version of "M" was premiered in California to great effect and for a while became a staple of KRONOS' repertoire. (Did I really originally write the whole piece in F sharp major?)
But the story continues.
David and the crew came to New York. Still in their formative stages, they would stay (or least one or two of them) at my apartment – where we would gather to plot musical, career and life strategies.(Many philosophical pondering on the future of music and finding a real audience for new music.) During this period I introduced them to legendary record producer Thomas Frost. (Tom and I were working on a project that was meant to be a follow-up to his hit records - the Walter Carlos' Switched-on -Bach series.) Tom took KRONOS to Nonesuch Records, where they recorded and released their first commercial albums to great acclaim. Through The Criterion Foundation, which was sponsoring my work at the time, we arranged commissions from two of the most important jazz composers of that day – Dave Brubeck and John Lewis of The Modern Jazz Quartet. The idea was to seed more crossover compositions that wedded contemporary classical idioms with other more popular musical styles
Ultimately Brubeck demurred, as he was too busy on other projects. (He had already fulfilled one commission for our concert series at The Guggenheim Museum.) But Lewis did write a piece for string quartet and piano. He then invited KRONOS to the Monterrey Jazz Festival to play with him and later with MJQ – and helped launch KRONOS' trajectory to reach new audiences. And, of course, the rest his history.
As for "M"? I took David's advice and rewrote the piece in more playable keys. This recording was made in 1980 at Carnegie Recital Hall, at a joint concert with my electronic music ensemble, "Electric Diamond". In this performance, the players are Dave Harrington and John Sherba on violins, Hank Dutt on viola, and Joan Jeanrenaud on cello. And if I am not mistaken, I do think this performance was their New York and East Coast premiere.
Stuart Diamond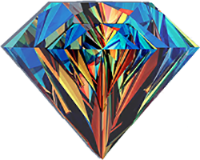 Contact: diamond@diamondarts.net
All Rights Reserved 2020